MD's Message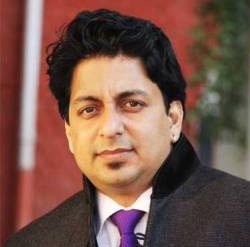 Dear Prospective Student / Parent,
I welcome you to Jammu Institute of Ayurveda and Research (JIAR) . As the saying goes 'The journey of a thousand miles begins with a single step', you have made the right choice of beginning your journey into the fascinating and exciting world of Ayurvedic Medical Sciences at Jammu Institute of Ayurveda and Research (JIAR).
We have started this institute with a clear vision in mind to impart world class medical education and high quality training to our students. We have taken great care to ensure that the infrastructure and equipment at the college and teaching techniques is finest among all the colleges in India. This will ensure when students come out of the college they are brilliant doctors and have prosperous career for themselves.
Our faculty consists of experienced teachers who have a passion for Ayurveda. They not only motivate students to learn the skills and gain knowledge, but also make the students to inculcate the necessary discipline to put all the learning into practice.
The super specialty hospital with its state-of-the-art equipment and specialist doctors provide more than internship for our students. JIAR provides the right training ground for the students to get first hand practical knowledge and insight about Ayurvedic treatment.
Experienced doctors share their knowledge with the students, which help them to learn the theory and practices of Ayurveda. They train the students to mould them into skilled Ayurvedic physicians.
By the time our students have completed the five and half years of B.A.M..S. degree course, they would have evolved into capable doctors, who are the much sought after doctors in hospitals, educational institutes, manufacturing centers and research establishments, all over the world.
Dear student, you have embarked on a fascinating journey with your first step by joining one of the most excellent institutes in the country today, make the best use of this College, Hospital and Research Centre to become a good Ayurvedic doctor. Let your journey of thousand miles be a success.
I wish you all the best.
Managing Director
Ravish Sharma